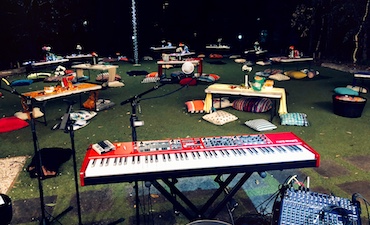 One of our favourite things to do on a Sunday morning is to play at community markets.
Over the past few years, we have played at multiple markets including the Forest Lake and Rocks Riverside Community Markets. We are also looking forward to playing at this year's Forest Lake's Twilight Christmas Markets in early December.
Matt will enjoy the warmer weather as the last time he went to market he nearly ended up needing to buy new fingers due to some intense cold weather. Thankfully the local coffee van saved the day.